March 31, 2011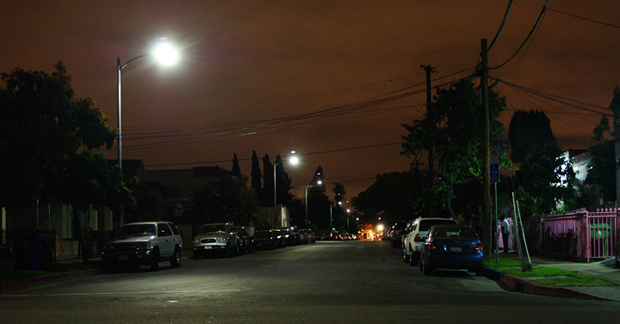 My experience living in South Central LA has been mixed. Among many things, I have returned home to:
An old car parked in front of our house, in flames
Four individuals being arrested by LAPD against our fence
Homeless people looking through our trash
But, a couple of nights ago, I returned to something pretty neat: LED Streetlights. For once, thumbs up, LA!